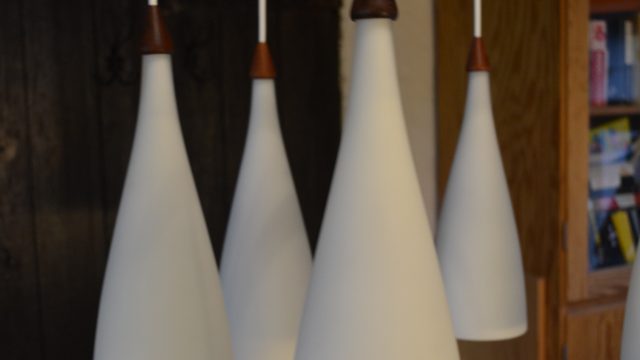 Large Octopus Chandelier by Uno & Östen Kristiansson for Luxus, 1950s
This chandelier was designed by Uno and Östen Kristansson for Luxus,
Sweden, and is made from teak with six shades in opalglass. The height is
adjustable up to 80cm. This unusual lamp was made for foreign customers.
h.80cm,Dm.54cm.
Price on request.